Case Study
CO2LIFT — Carboxytherapy Skincare Brand Based in USA
How we completely  transformed this skincare brand
Our client is the #1 best selling scientifically proven Carboxytherapy gel skincare treatment on the market.
We handled their whole online marketing transformation by drastically improving their visual identity across social media, web, photography and brand messaging.
The client asked, and we delivered… a clean and sleek brand new e-commerce website, brand new high end product shots, a social media transformation and updated branding guidelines. Their new online identity now reflects the high end brand they set out to be. 
For us, social media is easy as 1, 2,3.
1. Engage with culture
2. Amuse with fun
3. Sell by educating
Our top goals for social media marketing are increasing brand awareness (58%) and increasing community engagement (41%). We aim to build a larger following AND a more active community.
What does our social media strategy look like?
Increase brand awareness. This means getting the brand name out there, for the world to see. To create authentic and lasting brand awareness, we try to avoid solely publishing promotional messages. Instead, we focus on content that emphasises the brand's personality and charisma.
Generate leads and sales. Believe it or not, followers don't make purchases by accident. When dealing with intentional buyers, it's important to be intentional too. For example, we ensure to alert customers about new products and promotions. We also make the most of IG shop (integrating the product catalog into your social profiles). 
Grow the brand's audience. Bringing new followers into the fold means finding ways to introduce NEW customers and gain new relationships with long lasting custom.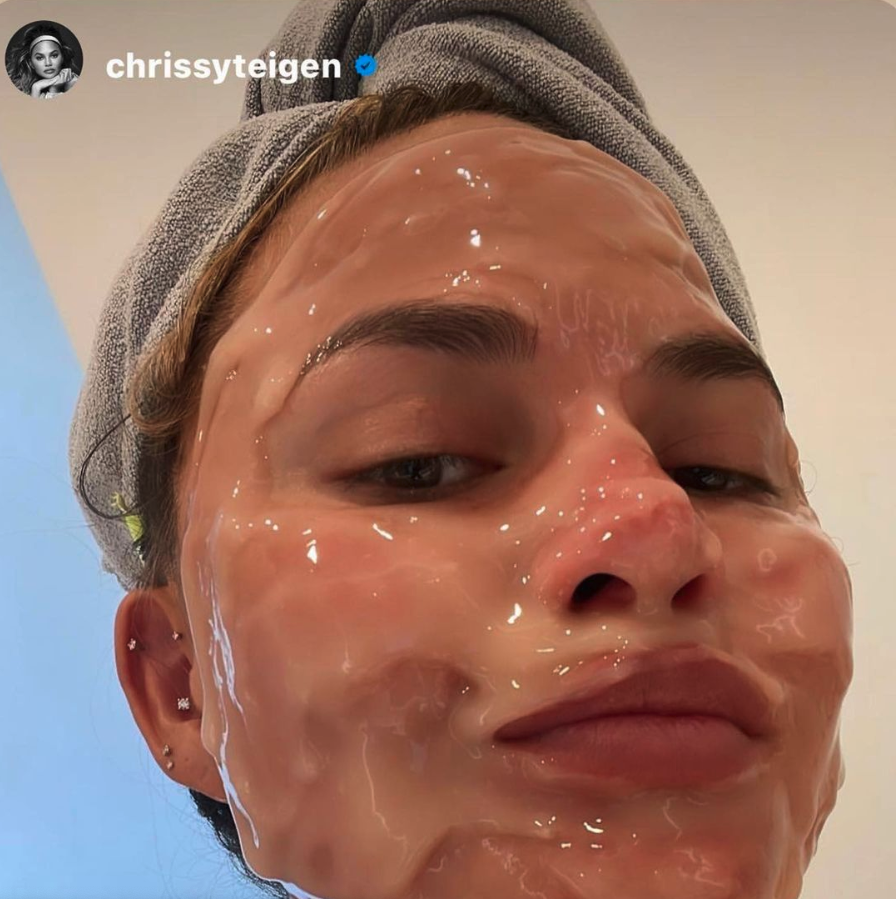 A creative product photography shoot is a great way to capture attention across advertising, social media and web.
So that's exactly why we did it for our client.
We directed the entire creative process, focusing on capturing high end shots which will help drive emotional buying behaviour.
The brand is all about hydrating the skin so we wanted to capture elements of water to portray the essence of intense hydration. The best-selling face mask is popular for it's passion fruit scent so we also wanted to capture elements of that too. We used specific photography techniques to take accurate and attractive photos of the products, allowing them to tell a story for themselves. We understand how product photos influence shoppers' purchasing decisions, which can increase conversion rates and sales.
Product photography also helps websites stand out and drastically improves sales. Our professional photographers can help bring your product to life and will happily consult with you on some potential ideas.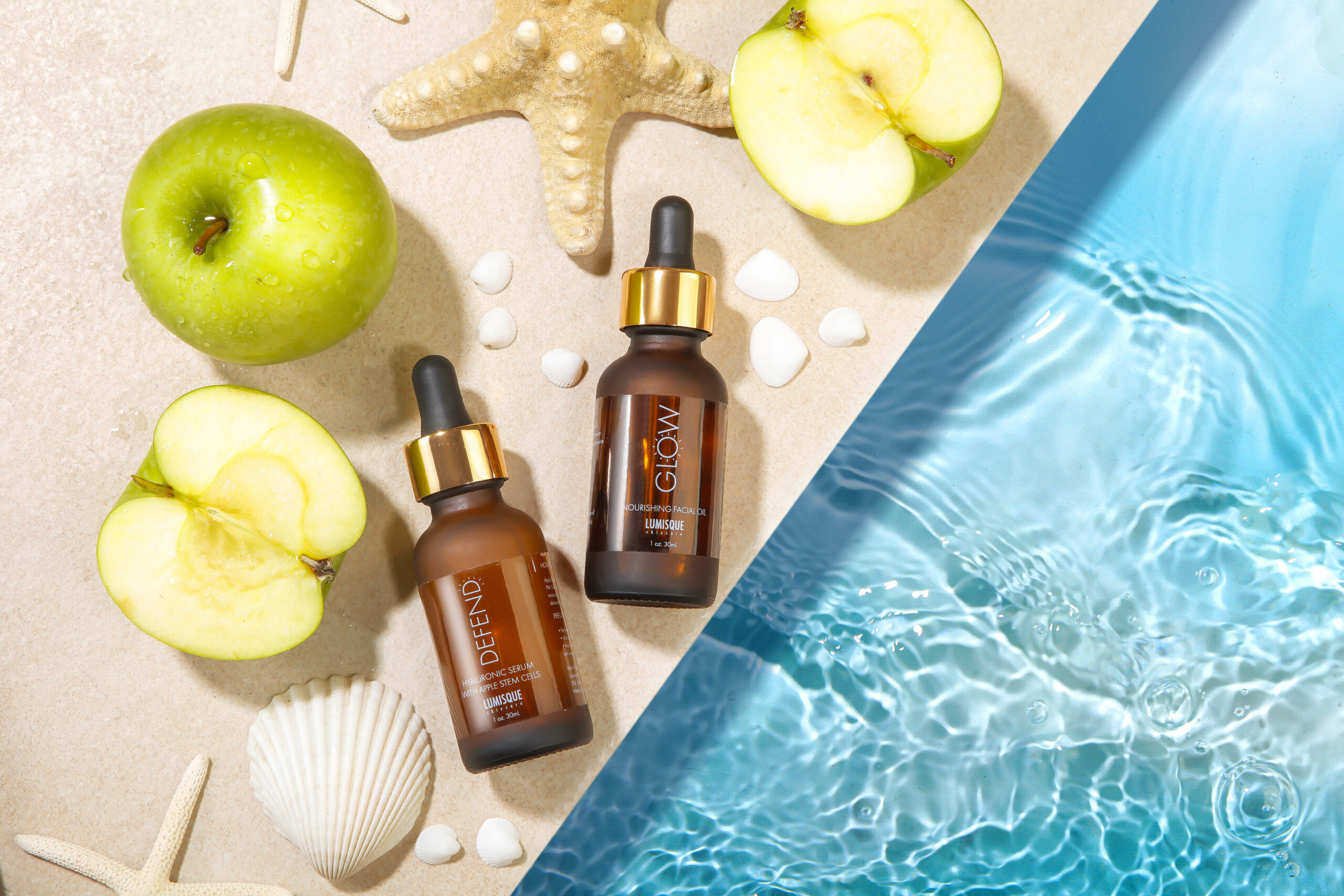 Ou client was in need of a huge website transformation so that's exactly what we did. 
Their former website didn't represent a high-end brand so we took it into our own hands and gave the site the ultimate transformation. We started by coming up with a mood board to establish the branding and online presence. Once the concepts were established, the website was then re-built on Shopify – keeping the same Shopify account, products, customers and search engine optimisation (SEO). 
To begin your project and take your brand to the next level, schedule a free consultation today.
Frequently Asked Questions
Got a question about our services? Take a look at our FAQs below or simply schedule a consultation and we'll be happy to answer any of your questions.
How long does it take to build a website?
All projects vary but on average, a website build can take between 2-6 weeks depending on the scope of the project.
Do you redesign existing websites?
We most certainly do! We've given many old websites a facelift or two…
Do you work internationally?
Yes, of course! All thanks to the internet, we're able to connect with clients overseas via Zoom, Skype and WhatsApp.
Are there any other costs for my website?
If you host your website with us, there are hosting charges which start from as little as £20 per month.
Will my website work well on smart phones?
It most certainly will! More people are accessing websites via their mobile phone than ever. If your site doesn't display or work properly on a mobile, you will risk losing potential business. Every website we create is mobile friendly.
Can you help with my social media?
Absolutely! We can create engaging & visually appealing social media content that will help you grow your brand. We'll craft industry-relevant posts for maximum impact, so all of your followers know exactly what kind of service or product you specialise in. 
What are the payment terms for my new website?
We require a 50% upfront deposit with the outstanding 50% payable when the project has been completed and signed off.
What is WordPress?
WordPress is a CMS platform web designers and developers use to build websites. It provides flexibility and functionality so you can keep your site up to date with new content. We love it, and we use it for the majority of websites we create, from small business websites to big ecommerce sites.
We are a creative marketing agency based in the heart of Manchester City.
Our #1 priority is to help businesses and brands be the best in their marketplace using the best marketing solutions possible. We believe all marketing should be beautiful and creative, as well as, deliver sensational results.
Web Design
Social Media
Print Design
Photography
Advertising & PR
Creative Direction 
Branding 
Graphic Design
hello@thebeautyofmarketing.com