We've created new websites from scratch, redesigned existing sites, and moved businesses across web platforms. Take a look below to see how we can transform your website.
We pour our hearts into every website, infusing it with the same care and attention to detail as a cherished work of art. It's this love that ensures your website isn't just functional; it's a digital masterpiece that speaks volumes about your brand.
Where Beauty Meets High Performing Web Design
All of our websites are curated with love, a love for exceptional design, engaging user experiences, and the relentless pursuit of excellence. Love is the driving force behind every line of code we write, every pixel we place, and every interaction we design. When we say 'curated with love,' we mean that each website we create is a labor of passion, a testament to our unwavering commitment to craft digital spaces that captivate, inspire, and resonate with both brands and their audiences.
When we say 'curated with love,' we mean that each website we create is a labor of passion, a testament to our unwavering commitment to craft digital spaces that captivate, inspire, and resonate with both brands and their audiences. It's not just about meeting industry standards; it's about exceeding them, infusing each project with a sense of artistry and devotion. 
Giving Your Business the Online Presence it Deserves
In today's digital age, your business's online presence is akin to its virtual storefront. It's the first impression you make on potential customers, the stage where your brand story unfolds, and the platform where conversions happen. It's not just about having a website; it's about having a website that truly represents your brand, engages your audience, and drives results.
Your website should be an extension of your brand identity, reflecting your values, personality, and uniqueness. It should stand out in a crowded digital landscape, making an immediate and lasting impression on visitors.
Every Design of Ours is Unique and Bespoke Across Our Clientele
Our creative process is not bound by templates or preconceived notions. Instead, we embark on a journey of exploration, innovation, and artistic expression. We combine creative intuition with in-depth research, market insights, and industry trends to inform our design choices.
The result? Each design we create becomes a masterpiece, a unique representation of your brand's personality, values, and goals. From captivating visuals to intuitive user experiences, we infuse your brand identity into every pixel and line of code.
"Jasmine is absolutely amazing! She totally got what I had in mind for the design and nailed it with a stunning site that didn't need much tweaking after the initial round. It was a pleasure collaborating with her, and I couldn't be happier with the outcome."
Brittany Brown – CEO of Project Beauty Expo
You Can Always Trust Us to Bring Your Vision to Life
Your website is more than just aesthetics; it's about functionality, usability, and creating a seamless journey for your visitors. A well-designed website not only captivates with stunning visuals but also guides users effortlessly through your content, products, and services.
At The Beauty of Marketing, we understand that entrusting us with your vision is a significant commitment, and it's one that we hold with the utmost respect and responsibility. Our commitment begins with active and attentive listening. We take the time to understand your objectives, ideas, and aspirations with a genuine curiosity that ensures we capture the essence of your vision.
Bespoke Ecommerce Sites Built to Attract, Convert & Retain Sales
In the fast-paced realm of e-commerce, where the online marketplace is crowded and customer expectations are continually evolving, having a generic website simply won't cut it. That's where our bespoke e-commerce sites come into play, meticulously designed to not only stand out but to thrive in the digital marketplace.
Our commitment to creating bespoke e-commerce sites isn't just a buzzword; it's a promise to transform your digital storefront into a powerhouse of customer attraction, conversion, and retention.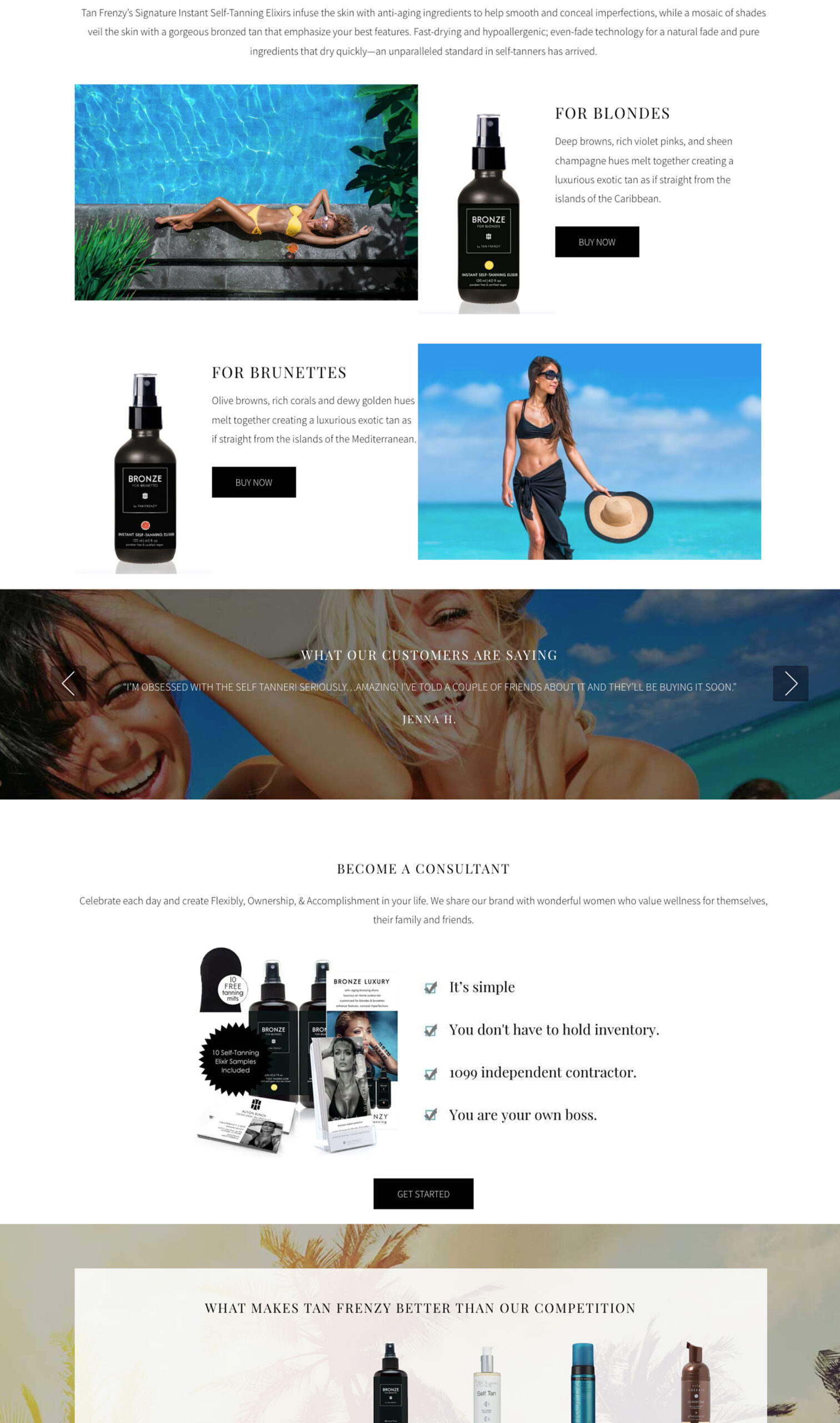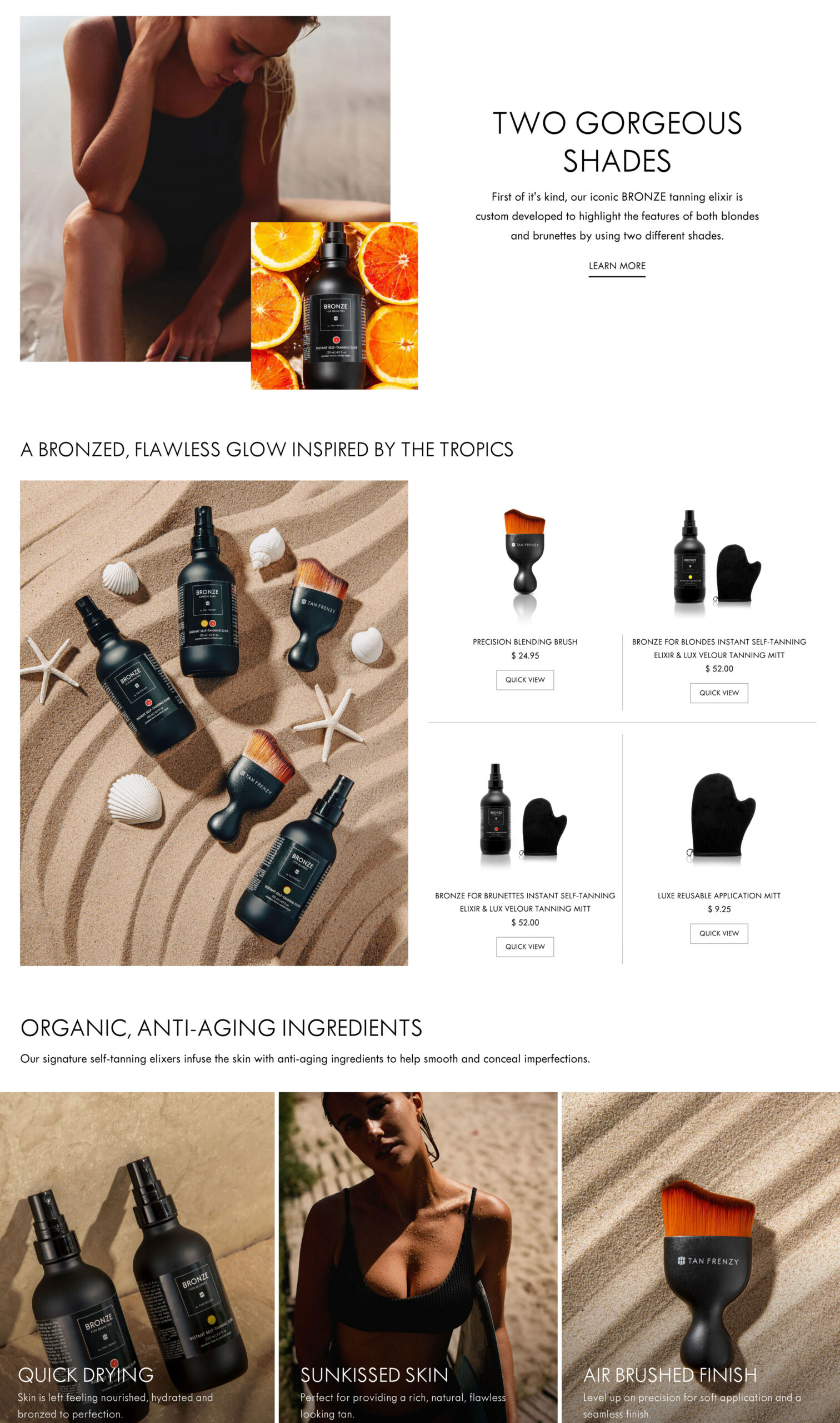 Jaw-Dropping Website Transformations
Our jaw-dropping website makeover service is the epitome of digital transformation. At The Beauty of Marketing, we believe that your website is your brand's digital showcase, and it should leave a lasting impression. Our team of web design virtuosos is dedicated to not just revamping your website but elevating it to a whole new level of sophistication and functionality. We breathe life into your online presence, ensuring that every click, scroll, and interaction tells a compelling story about your brand.
If your current website isn't aligning with your vision or meeting your business goals, it's time for a transformation. Picture a website that not only dazzles with captivating design but also engages visitors, drives conversions, and ultimately propels your business to new heights. Our website transformation service is more than just a makeover; it's a strategic shift towards digital excellence. Let us breathe new life into your online identity, turning visitors into loyal customers and prospects into advocates. Don't settle for mediocrity when your website can be a game-changer for your brand. Embark on a transformation journey with us today and witness the power of a revitalized online presence.
Get ready for a stunning visual and user experience overhaul that will leave your audience in awe, and your competitors in the dust.
We Build Websites Designed to
Turn Visitors into Customers
Did you know that approximately 96% of your website visitors may not have any immediate intention to make a purchase? It's a staggering statistic, isn't it? But here's the exciting part – we have the solution.
Your website isn't just a digital space; it's a potent marketing tool that should effortlessly enchant your visitors, seize their attention, and ultimately transform them into loyal customers. Crafting a remarkable website is an art form, far beyond lines of code. It should be a masterpiece that inspires not only your audience but even you, the brand owner.
If your current website fails to ignite your passion, it's time for a transformative change. Discover the untapped potential of your digital presence by reaching out to us. Let's unveil the remarkable possibilities that await your brand.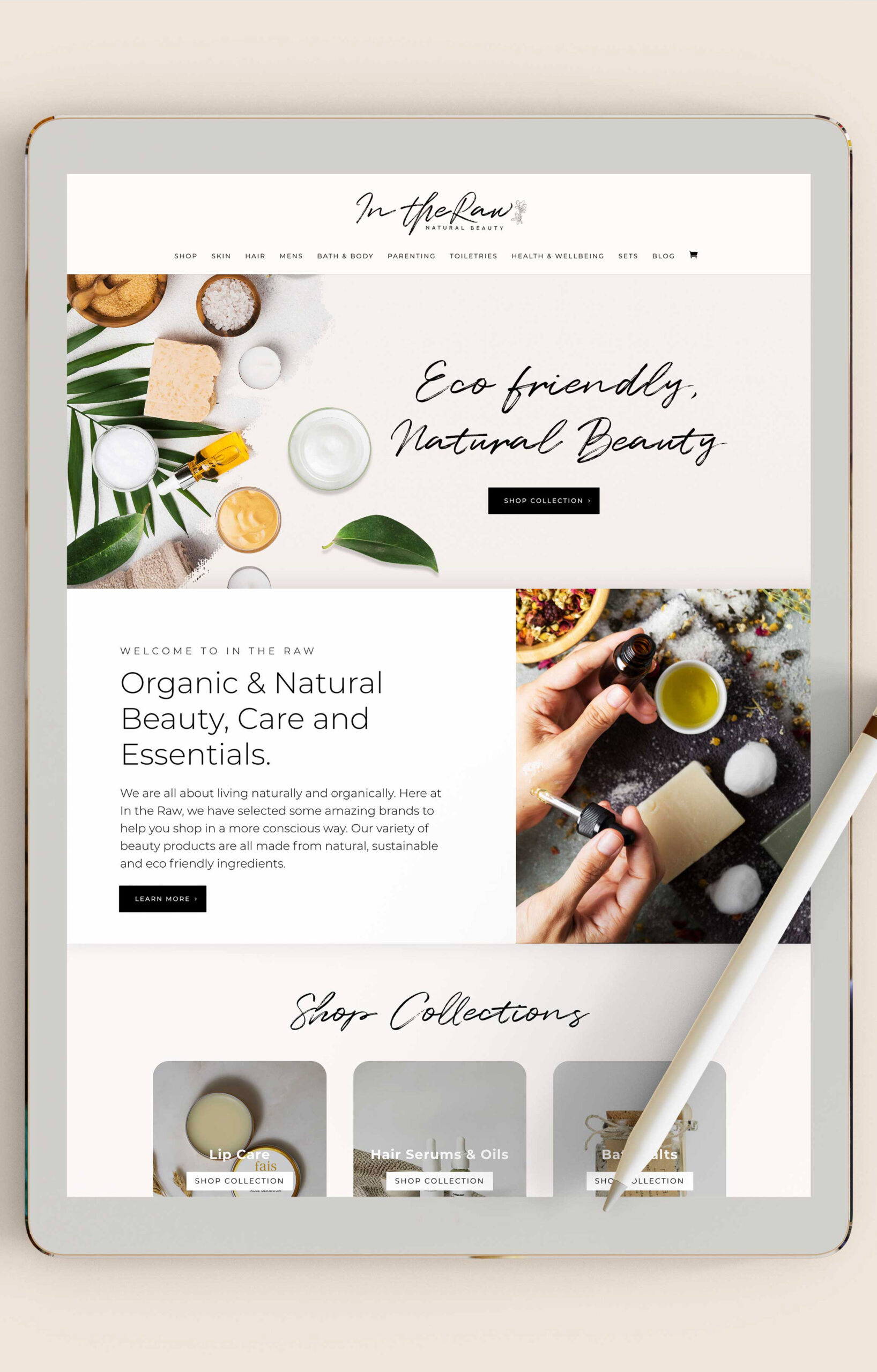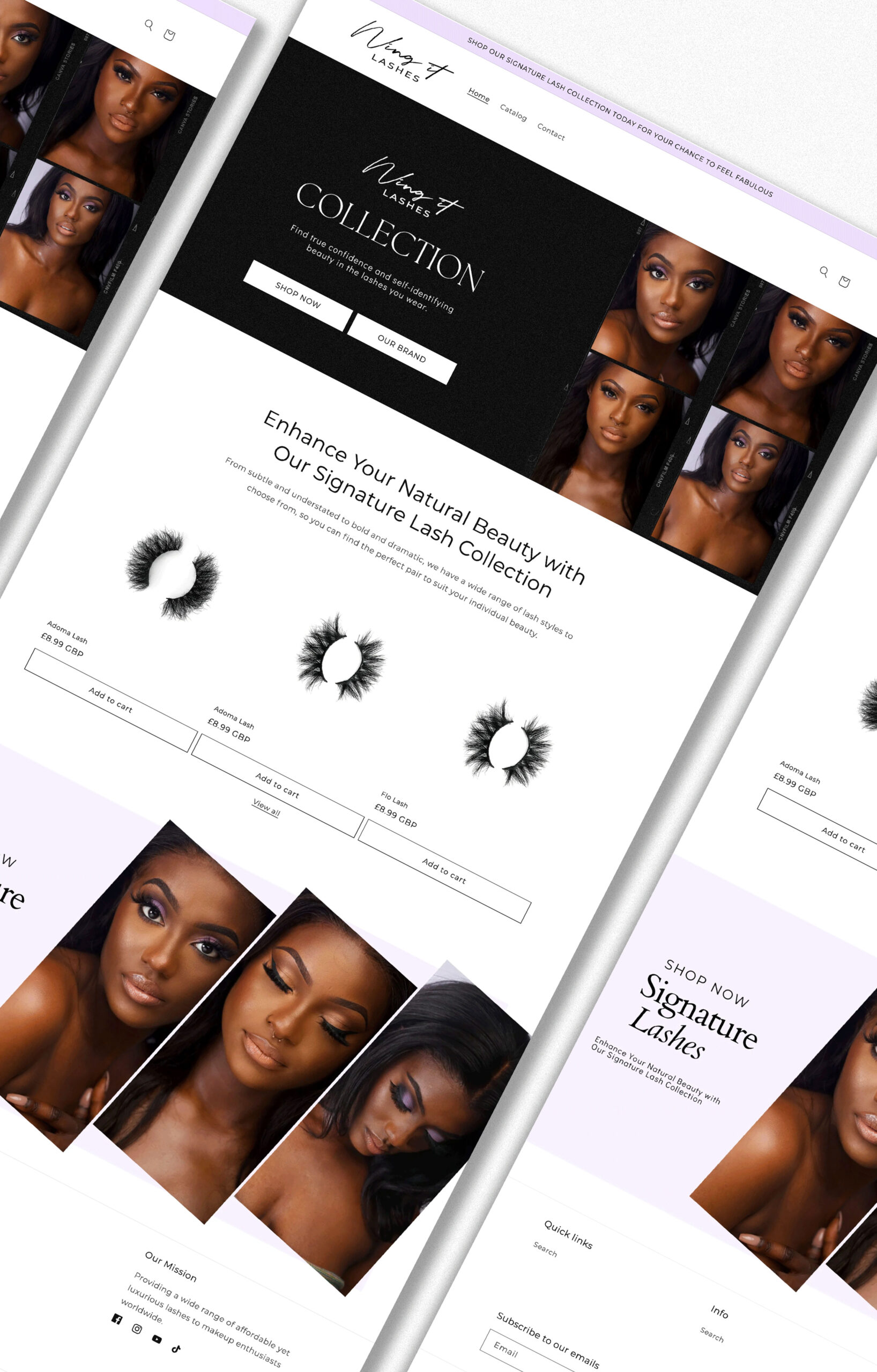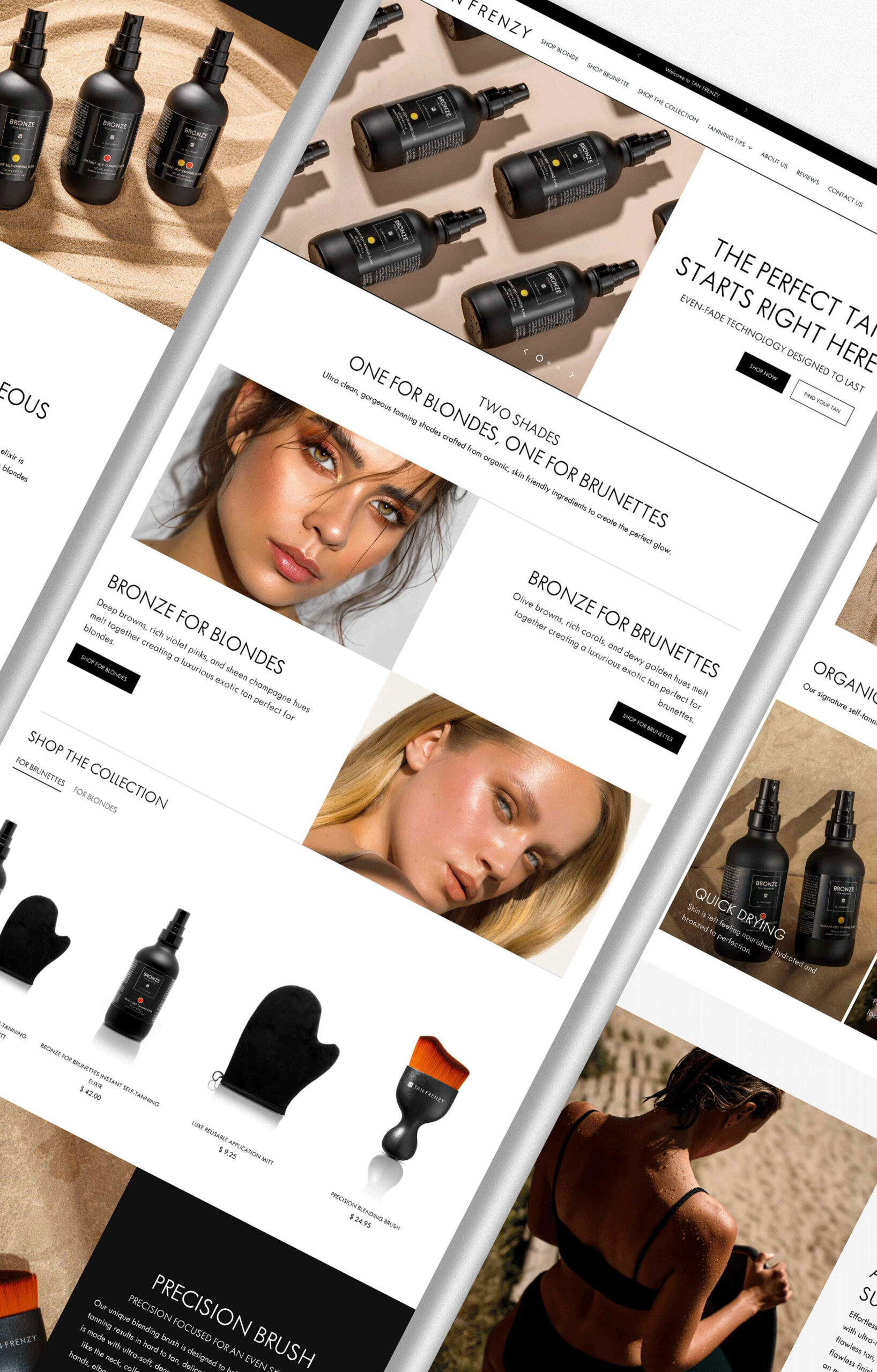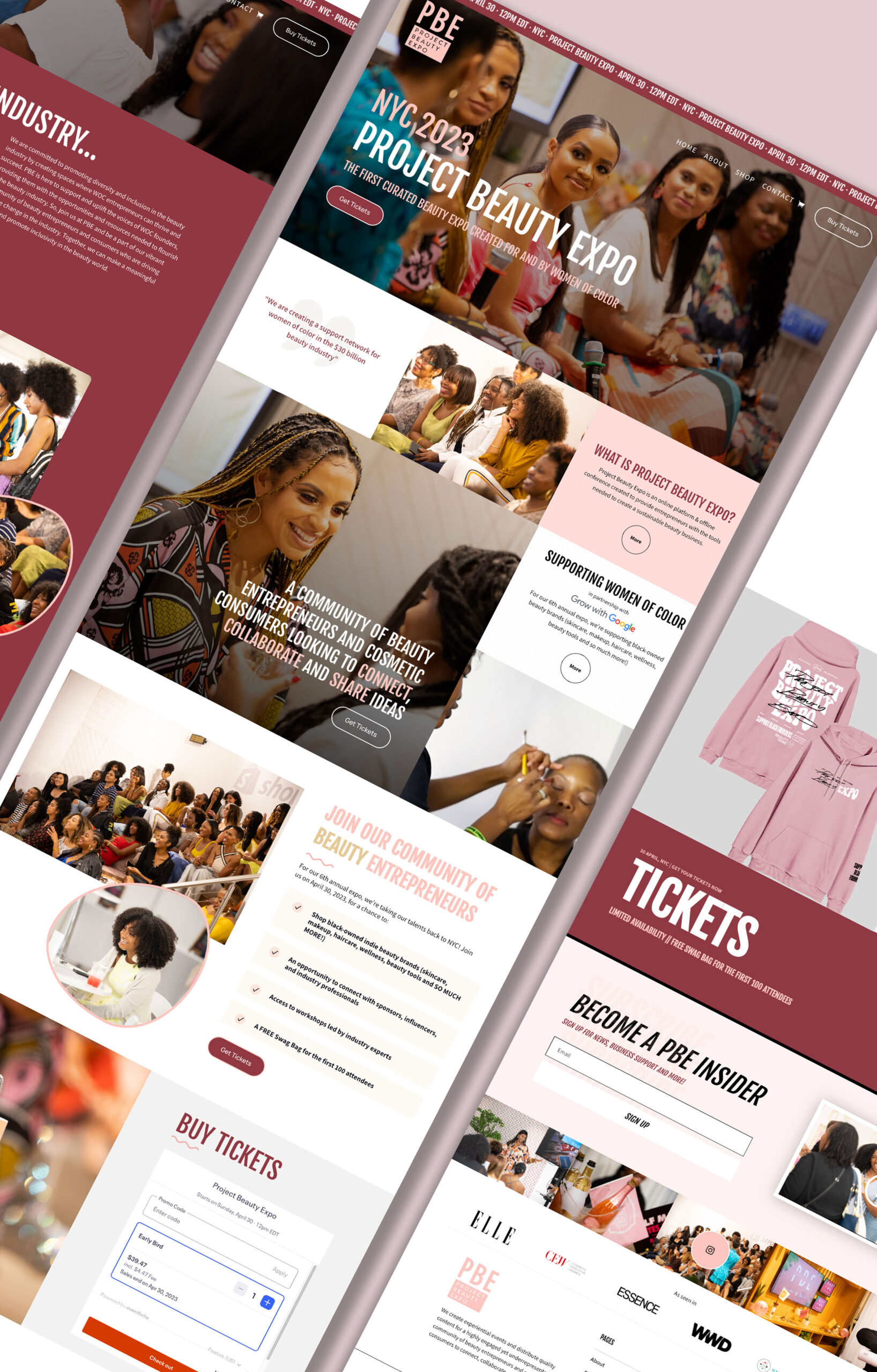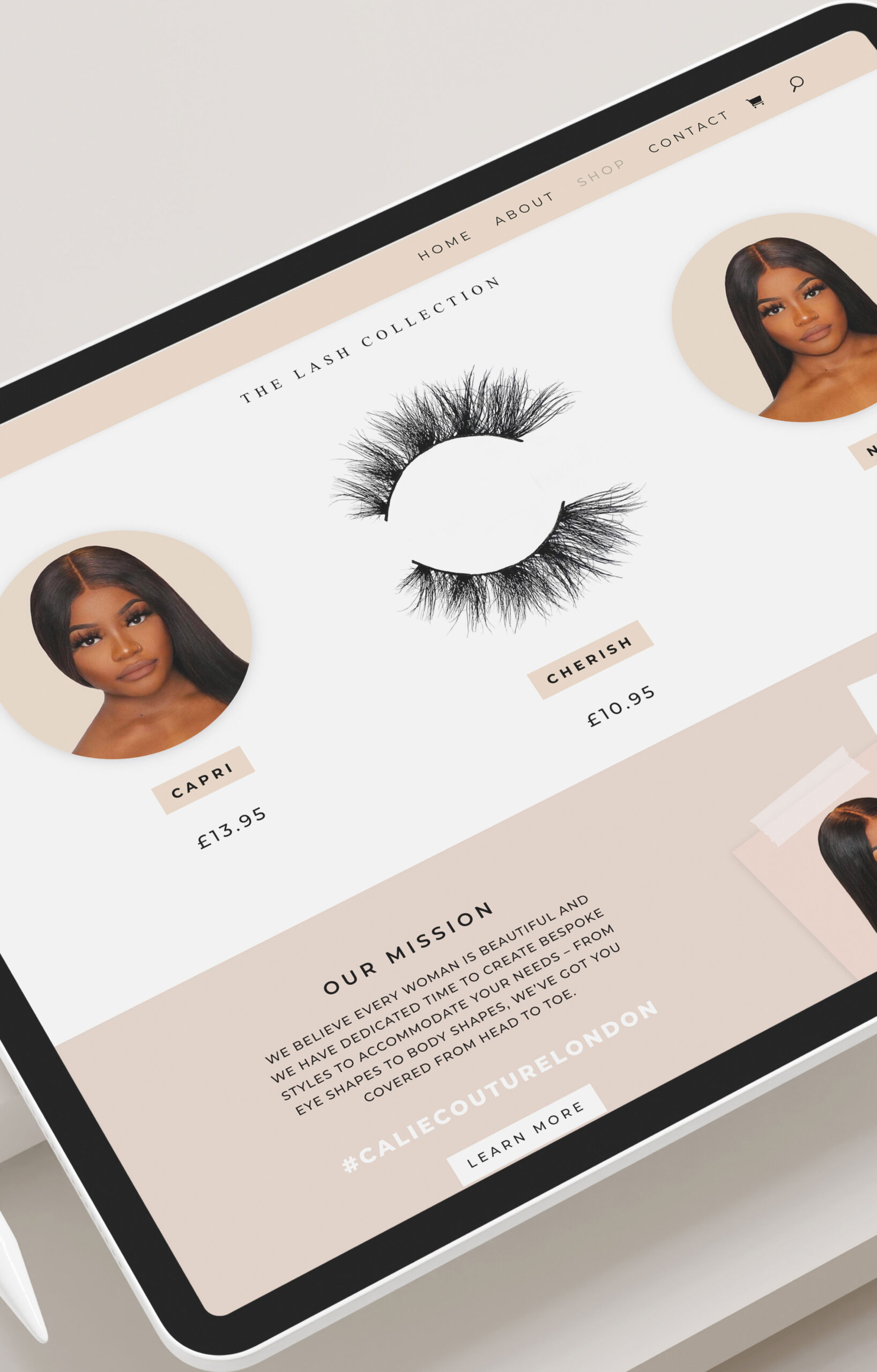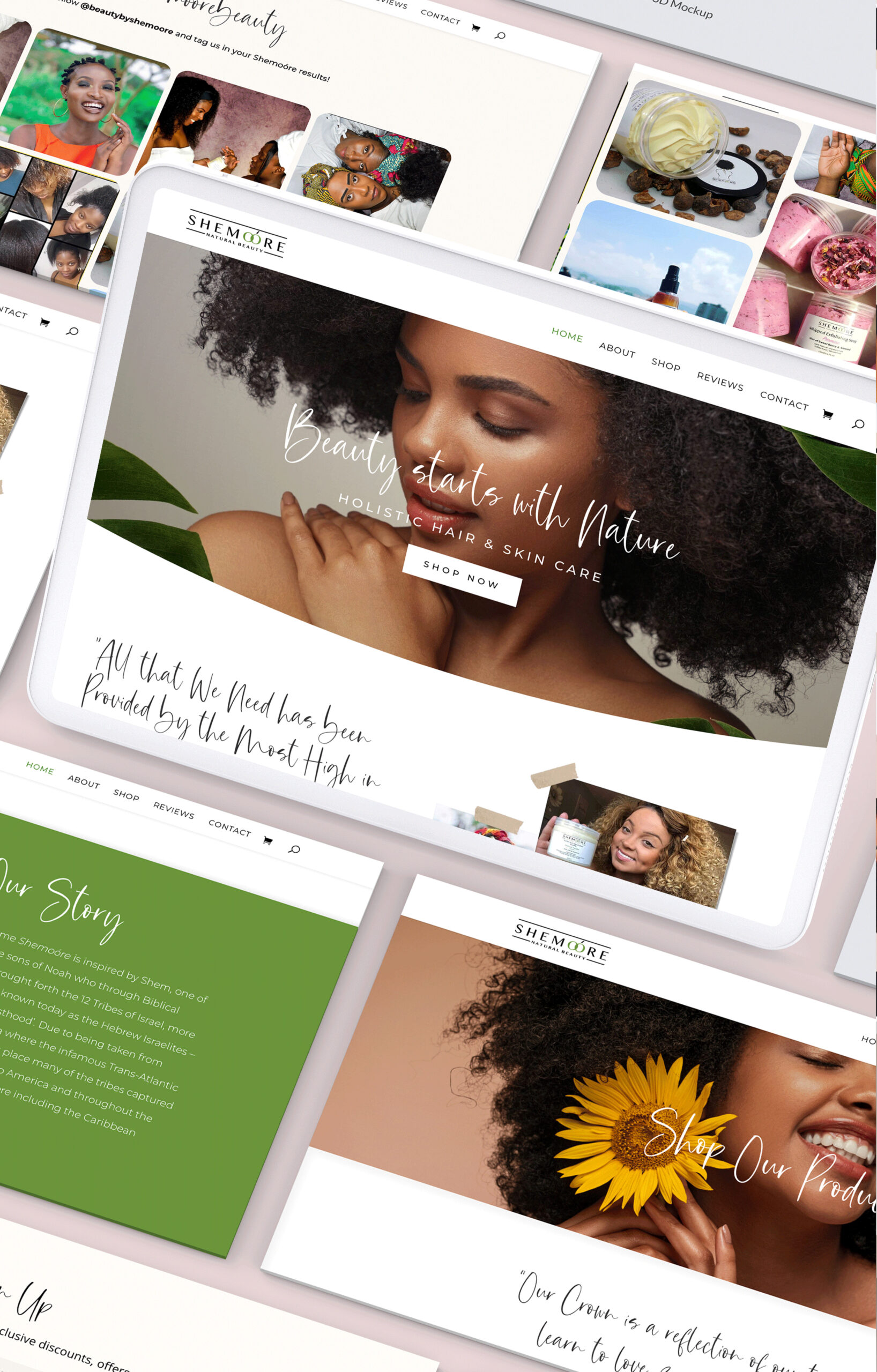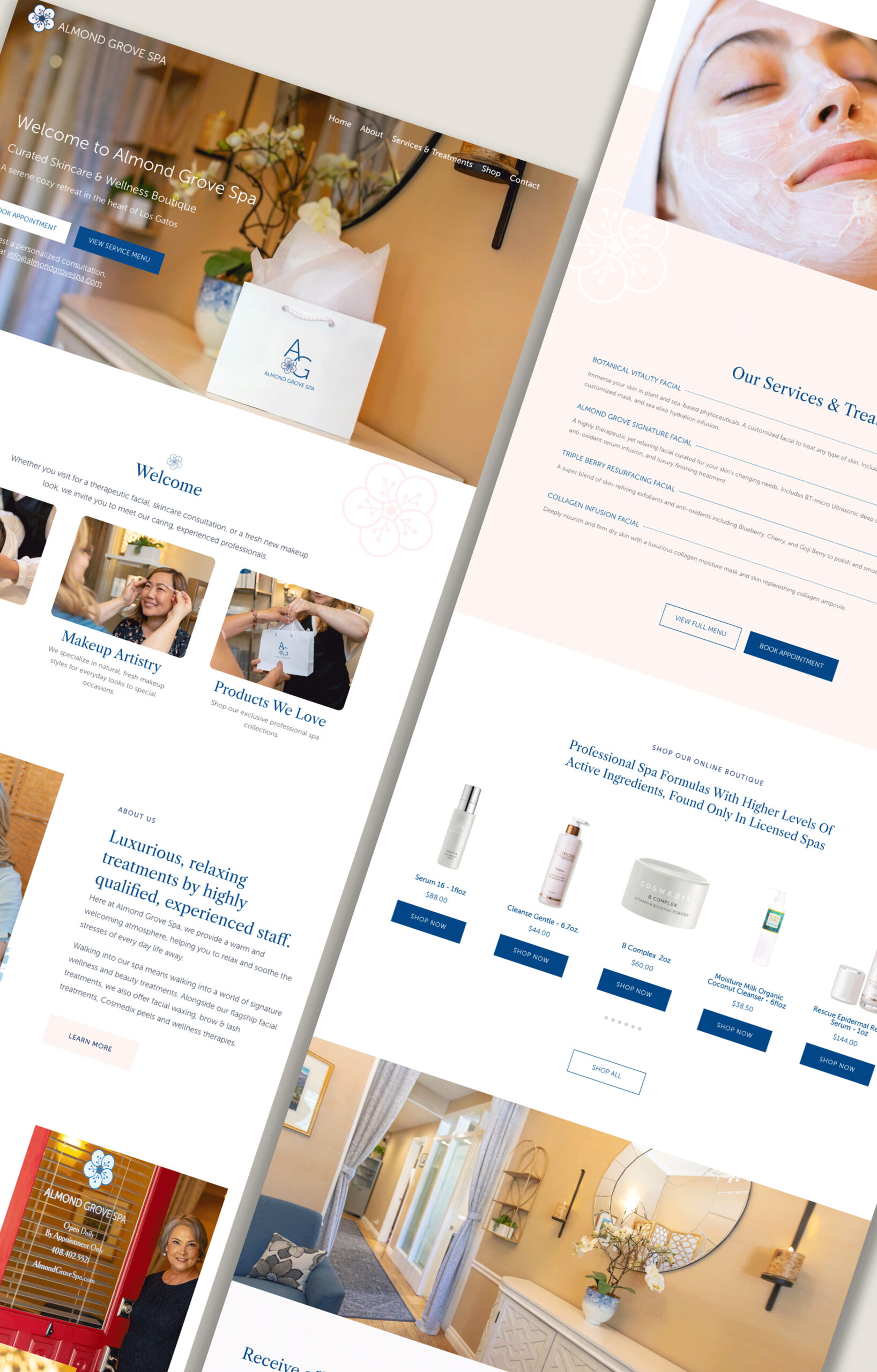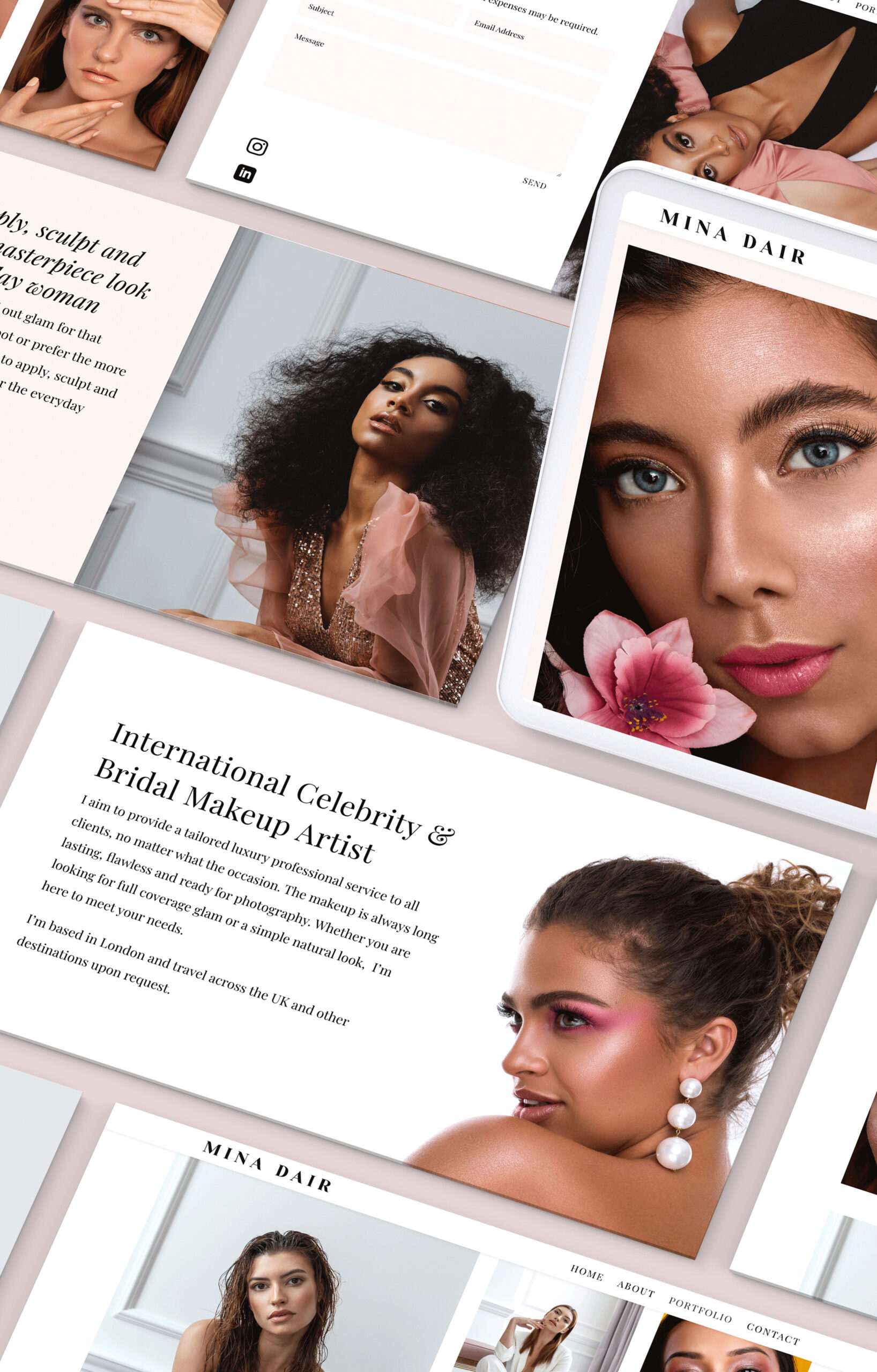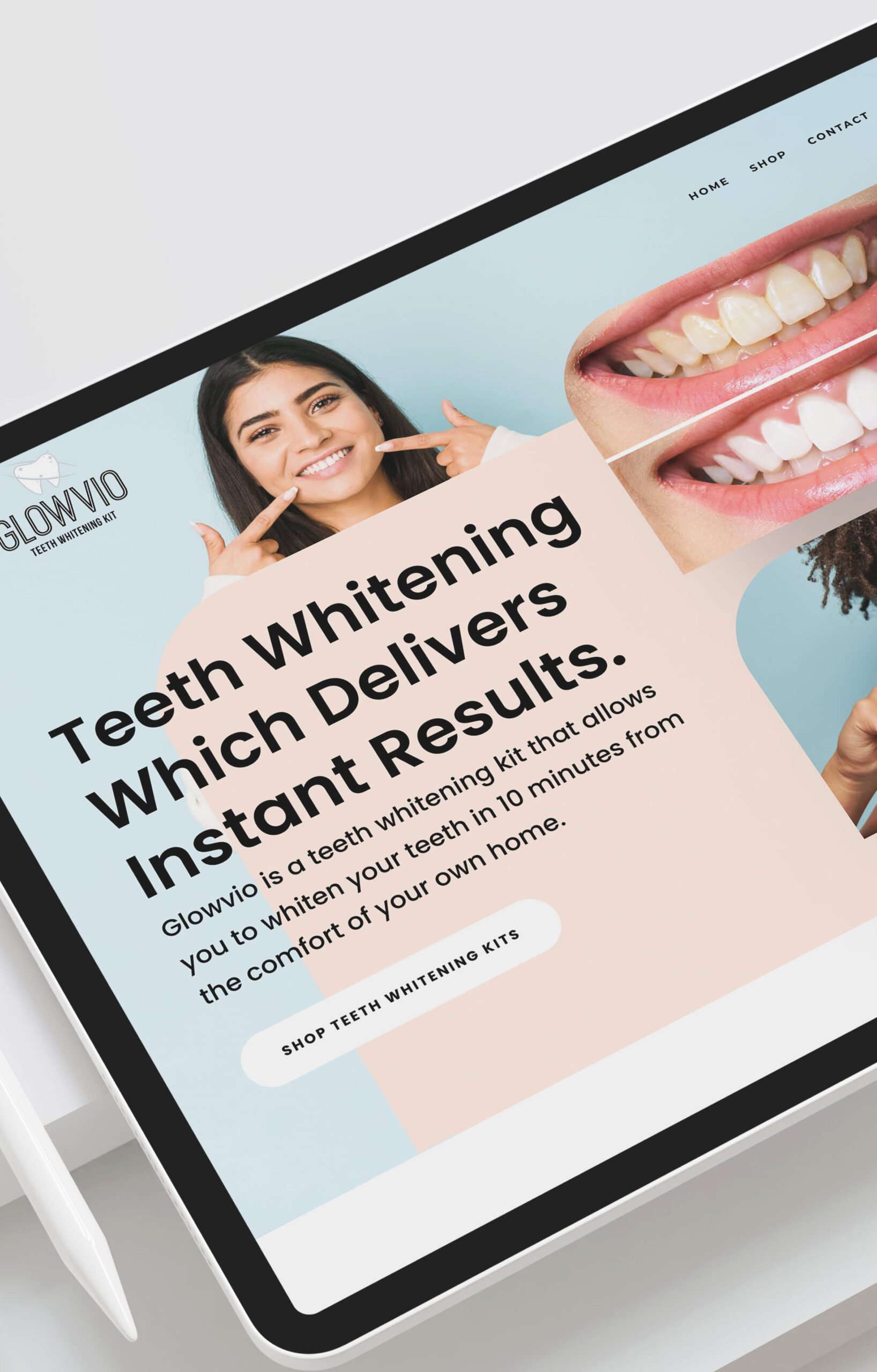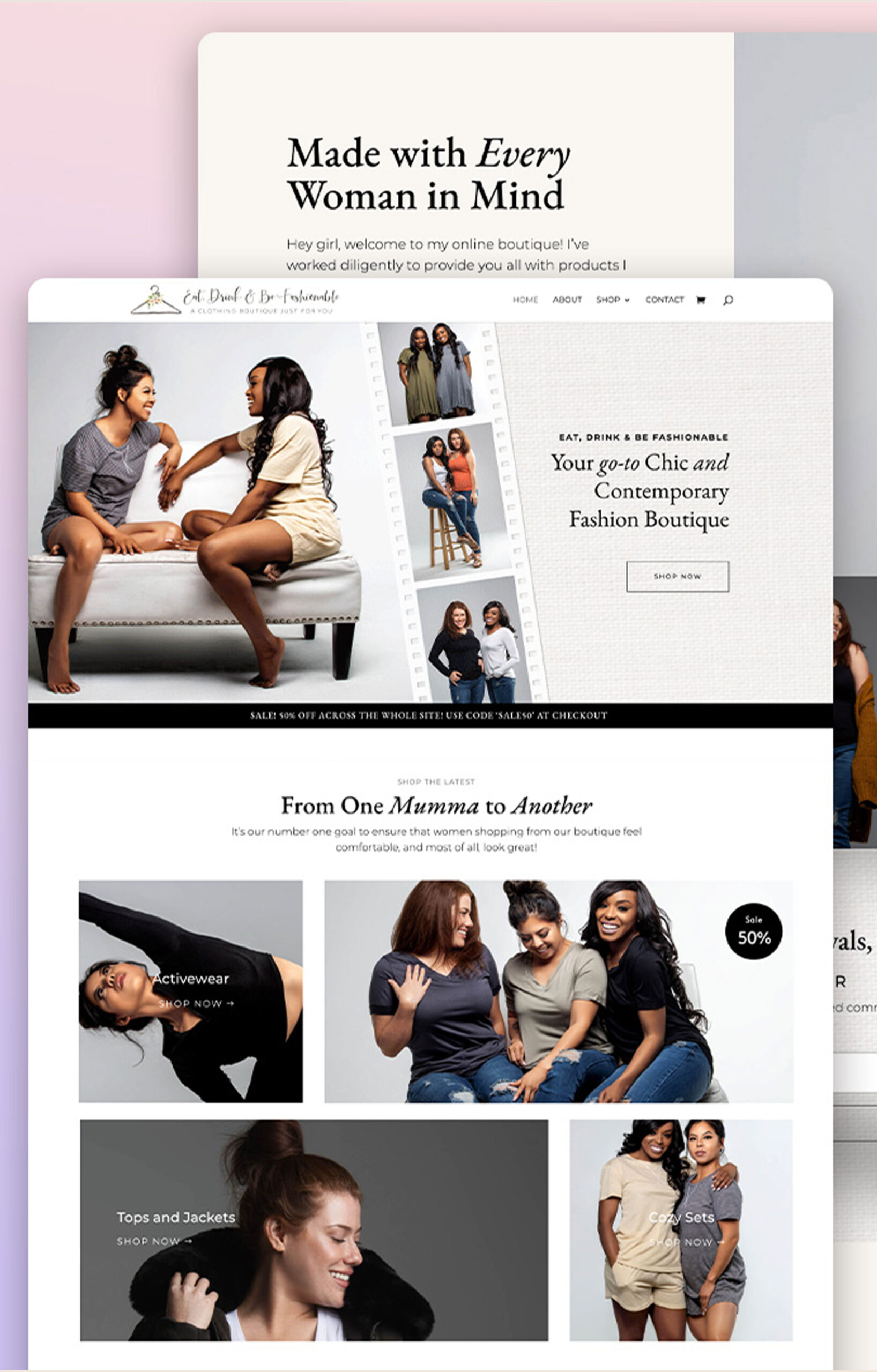 frequently asked questions
Got a question about our services? Take a look at our FAQs below or simply schedule a consultation and we'll be happy to answer any of your questions.
How long does it take to build a website?
All projects vary but on average, a website build can take between 2-6 weeks depending on the scope of the project.
Do you redesign existing websites?
We most certainly do! We've given many old websites a facelift or two…
Do you work internationally?
Yes, of course! All thanks to the internet, we're able to connect with clients overseas via Zoom, Skype and WhatsApp.
Are there any other costs for my website?
If you host your website with us, there are hosting charges which start from as little as £20 per month.
Will my website work well on smart phones?
It most certainly will! More people are accessing websites via their mobile phone than ever. If your site doesn't display or work properly on a mobile, you will risk losing potential business. Every website we create is mobile friendly.
Can you help with my social media?
Absolutely! We can create engaging & visually appealing social media content that will help you grow your brand. We'll craft industry-relevant posts for maximum impact, so all of your followers know exactly what kind of service or product you specialise in. 
What are the payment terms for my new website?
We require a 50% upfront deposit with the outstanding 50% payable when the project has been completed and signed off.
What is WordPress?
WordPress is a CMS platform web designers and developers use to build websites. It provides flexibility and functionality so you can keep your site up to date with new content. We love it, and we use it for the majority of websites we create, from small business websites to big ecommerce sites.
Get the latest scoop of successful beauty marketing across the globe.
TikTok Shop: A Game-Changer for Beauty and Cosmetic Sales
TikTok users can now discover a beauty product in a video and purchase it instantly without having to switch apps or perform a time-consuming web search.
Prepping for Beauty Christmas 2023 Marketing Campaigns
The holiday season is fast approaching, and for businesses in the e-commerce, spa, salon, and beauty industries, this is the perfect time to start planning your Christmas 2023 marketing campaigns.
Grab Your Umbrella, TikTok is Taking the Beauty Industry by Storm...
It seems that our favorite social media platform, TikTok, has once again worked its enchanting magic. This time, it's set to transform the beauty…
5 Key Strategies to Flourish as a Spa and Medspa: Boosting Your Revenue
It seems that our favorite social media platform, TikTok, has once again worked its enchanting magic. This time, it's set to transform the beauty…
The beauty industry is a financial powerhouse worth over £27 billion & that's just in the UK
The beauty industry's magic extends beyond captivating looks; it's a financial powerhouse worth over £27 billion…